WBHL Skate Shop Opens Monday September 9, 2018 at 5:00 PM
---
---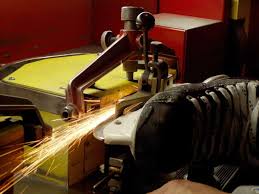 ---
The WBHL Skate Shop in the Frank Lacroix Arena will open on Monday September 15, 2018 at 5:00 PM.
Hours this year will be extended until 10 PM on weekdays on a temporary basis to determine if staying open the extra hour will pay off.
Regular hours will be Monday to Friday 5-10 PM and Saturday and Sunday from 9 AM-9 PM. Hours on the weekends will change when our A and AA teams are playing, we will close during those game times.
Coming soon will be a Loyalty Card, for sale for $70 and your 11th skate sharpening is free.
Coming soon as well, we will be offering profiling of skate blades using the CAGONE system used in many NHL rooms.
Skate sharpening will remain at $7.00, and we only take cash.
Support Fort McMurray Minor Hockey and get your skates sharpened at the WBHL Skate Shop in the Frank Lacroix Arena. Hope to see you soon.